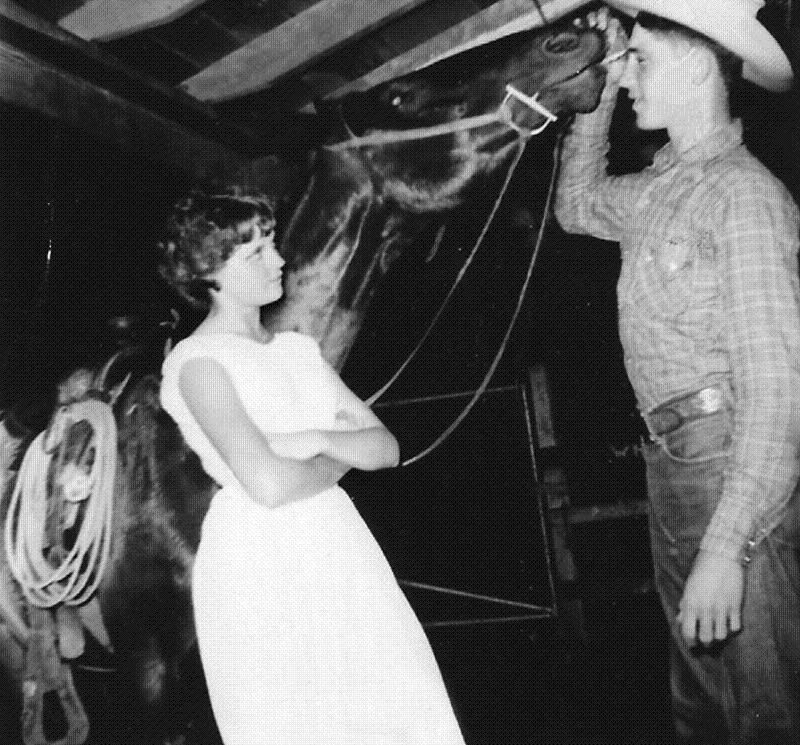 On August 26th my parents will celebrate their 50th wedding anniversary. We are going to have a special celebration on the 25th. I perhaps will tell you a bit about the celebration at another time. (We don't want to tip our hand on things.) But I want to share a few words about Jonathan and Carolyn Taylor. 
Words that describe mom and dad: faithful, dependable, solid, honest, hard working, servants, giving, hospitable, considerate, patient, long suffering, loving. These don't do the job, but it's a start. I remember as a child thinking mom was pretty enough to be on T.V. I was proud when my parents came to my 5th grade class for a visit. I remember when I was 13 thinking that dad was so disciplined that he was almost super human.  
Over the years, they shared great victories and suffered some crushing defeats. Their strength and consistency is staggering. They remind me of Rocky Balboa from the first Rocky movie. Apollo Creed couldn't believe that Rocky kept getting up and coming back for more. Every time that life or the enemy knocked them down and gloated just a little, they climbed back up off the mat, looked it dead in the eye and motioned with weary but resolute gloves, "Come on back, you aint so bad."  
While many people didn't have great parents, we did. No, – they would be the first to say they were far from perfect. No such thing as perfect parents and in our family there were no perfect kids (shocking I know). But hear this; Great parents are not those who don't make mistakes, great parents are those who love through mistakes and keeping getting up to love, and try and push toward better days. 
I'm most proud of mom and dad for their uncompromising commitment to life. I met with dad for two hours on Wednesday of this week. He is still looking to the future, still dreaming of what he could do or could become. He told me that the essence of his life is, not was, the force of truth. He wants to discover and walk in whatever truth is in the things of God and he isn't dissuaded by anything. Mom is less philosophical, but her commitment to life can be seen in her heart toward our family.  
This is the noble heart of my mom and dad. They simply love God, their family and life together too much to give in or give up. How do you make it through 50 years of life in this world? By the grace of God and the love of all that is good, you keep getting up, look it dead in the eye and motion with sometimes weary but resolute gloves, "Come on back, you aint so bad." 
telemicus out