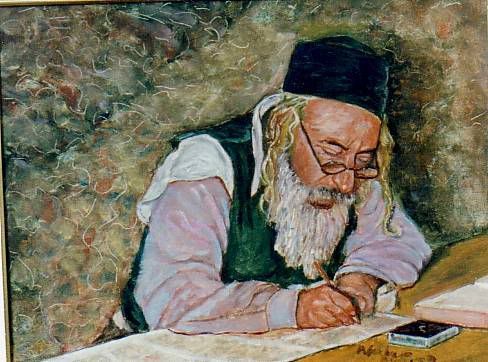 I rarely disagree with people who are deeper and wiser than I am. I certainly consider Oswald Chambers to be both. However, I read the following quote and I had to disagree. 
Your priorities must be God first, God second, and God third, until your life is continually face to face with God and no one else is taken into account whatsoever.  
In the context of this piece, his point is that people must never be more important to our spiritual life than God is. While I think this is right in principle, there is much to gain by listening and learning from others. God intended that certain people would lead us and teach us. To refuse to appreciate and make us of the blessing of listening to God's servants is to devalue His gifts and provision for us. 
I tend to shy away from those who say that they don't listen to other teachers and they don't read beyond the scriptures. Many men and women follow God with a devotion that surpasses my own. Like a pair of spiritual PF Flyers, these influence and inspire me to run faster and jump higher in the pursuit of God. In recent years, the writings of Brennan Manning and Henri Nouwen have stretched me. The life Mother Teresa convicts me of more than I care to confess.  
While I am not dependant on these folks for my spiritual life and maturity, they have a role and I must take them into account. I value the counsel of my Dad. I often seek the advice of mentors like Buddy Mills and Jim McGuiggan. I have friends like Jason, Doug, James, Matt and Scott who love me enough to give me a spiritual beating when I need it, and always lift me up. These are not more important than God is, but important they are.  
It is important that we honor those who inspire and influence our spiritual walk and service. Who are the people who blessed and influenced your spiritual walk? Have you told them so? When Hezekiah got sick and begged God for healing, God healed him and granted him 15 more years. However, the scriptures say, "But Hezekiah gave no return for the benefit he received, because his heart was proud"  (II Chronicles 32:25). 
We are each indebted to those who teach and help us mature. Don't presume that you receive these blessings because you deserve them or are owed them. Remember to give a return for the benefit you receive. Give thanks to God for His servants that have blessed you and be sure to let them know, if you can, that you take them into account. 
telemicus out