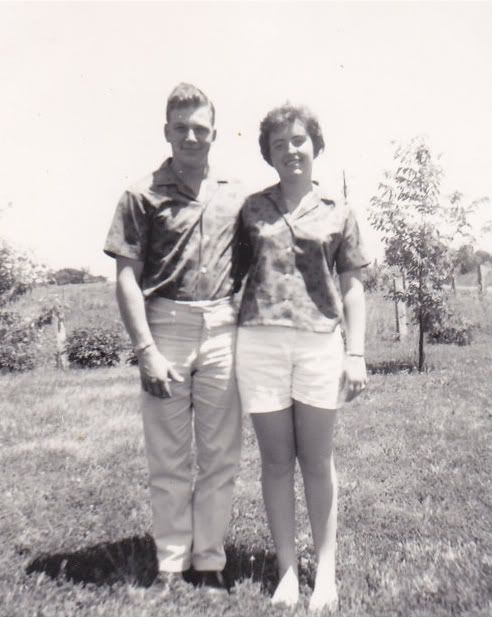 People say it so often it's become cliché—"I'm blessed." I've heard it from athletes, movies stars, casual acquaintances and friends. It's good to say it and to recognize that God is the source of all good things. However, for myself, I don't use the phrase often. So as I consider the remarks I'm about to share I don't say these words without a good deal of thought. I have really great parents. But as I grew up in Kirksville, Missouri I became friends with Keith and Rick Louder. They shared their parents with me and as they grew, their younger brothers, Scott and Corey also became very good friends. I have a second family and my other mom and dad celebrated their 50th wedding anniversary last weekend. I am blessed.
Everything I know about Janet and Larry Louder I know in the context of family and church. They have both served since the time that we met with selfless devotion. I remember mom as the cook at summer camp. She prepared great food and though I was a kid, I noted that this was no typical camp grub we were consuming . . . it was pure greatness. Larry was the camp 'gofer' back in those days. (I think he even had a shirt that said "GOFER" on the back.) He served in every area that you can imagine. One summer my car broke down and he and Glen Browning worked on it for many hours over several days while I enjoyed being at camp. Larry is one of the sweetest, gentlest men I've ever known.
A few years back they purchased an old house in Greentop, Mo. and remodeled it. The finished product was beautiful. It was very much a dream house, yet they sold it and moved back to town in order to be able to serve the kids at church more effectively. Dad was an auto body repairman when we met. Mom had the guys still at home of course. Later on, Dad moved to remodeling of houses and building things. Every time I'm home he takes me out to shop and shows me what he's working on. He just finished a project building new bunk beds for the youth camp. Mom eventually went to work for the medical college. She is now semi-retired I guess we would say. She has skills in many areas; cooking, sewing, serving big groups, saving money. She knows more tricks for fixing things than a handy man. She seems never to get frazzled.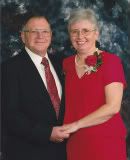 Dad is serving the church as an elder. They are still helping in all the ways they can. I watched them mature as Christians too. They've learned new ideas and embraced new concepts of spiritual life that impress me as a hunger for God. They have over the years that I've known them, served in more ways than I can ever explain. Their example has been one of frugality, generosity, service, kindness and love. They have reproved, re-directed and nudged me in positive ways. They shared their lives and they treat my family as their own. Even my kids call mom, Grandma Janet. Caleb said she was the "coolest old person he ever met."
The Old Books says, "Give everyone what you owe him: … if respect, then respect; if honor, then honor" (Romans 13:7). I certainly owe the Louders respect, and I wish to honor them for their service to God prompted by love and for the love and kindness to a teenage boy of whom I was one of many drawn into their lives by the exceptional people they are. I call them, my other mom and dad—and I am blessed.
telemicus out