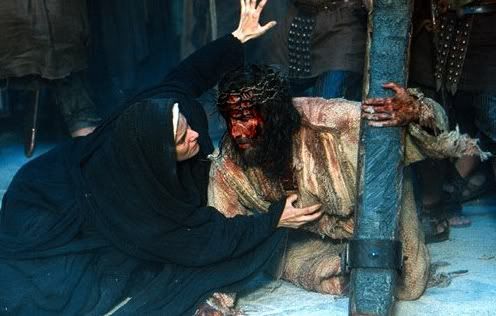 In the movie, Passion of the Christ, Jesus falls and Mary comes and kneels down beside him. Jesus looks at her and says, "See mother, I'm making everything new." This phrase is from Revelation 21:5. This Sunday is Easter. As I was thinking about what I should speak about this week to our church the Word came to me, "Tell them I'm making everything NEW!" No, I didn't hear a voice, but I heard it loud and clear.
The book of Hebrews is partly about the ways in which Christ is better than anything that came before him. He is better than Moses, He is a better High Priest, He is a better sacrifice, He is better than angels. He is better than the Law and provides a better covenant. He grants better access to the Father and offers a better rest. Jesus death on the cross gave all of humanity something better.
But beyond the elements of our religion, Jesus gives us the opportunity to live new lives. On that Sunday morning when the stone rolled away like the doors at the Target store and he walked out a free man, everything changed for us who belong to Him. "Yet to all who received him, to those who believed in his name, he gave the right to become children of God" (John 1:12).
When we enter into relationship with him, He forgives us, for everything, for good. We enjoy the depth of His teachings. We mature in Him. We walk in and with Him by the Spirit. We have the capacity for holiness. We are no longer slaves but free! We are not under law, but grace. We are not illegitimate, but adopted into the family of God. We are not under the curse, but the blessing. We have peace with God. We have comfort in sorrows. We have family by faith. Because of Him, we can face the horrible, forgive the unforgivable, believe the impossible, endure the unbearable and overcome the insurmountable.
The Old Book says, "His divine power has given us everything we need for life and godliness through our knowledge of him who called us by his own glory and goodness" (2 Peter 1:3). Oh He truly does make everything New! The thing that is most incredible to me about all of this is when a person allows Christ to change their heart. When the heart of stone becomes soft and teachable, when bitter becomes forgiving, when closed becomes open, when wounded becomes healed, when anger becomes happy, when hateful becomes loving—this is Him making us new.
telemicus out