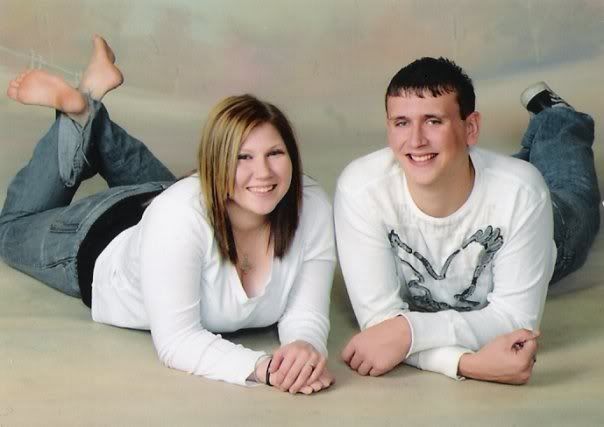 My youngest daughter is getting married in two days. On one hand, it's no big deal. She is always been a solid kid and I'm not worried at all. On the other hand, it's a scary world and no one is ready at 20 years old for what it is going to do to them. The truth is, we can't protect our kids from the world or life. We can only give them a solid foundation. Hope has that.
Last night Hope came in after work, I was in my office working. In our little talk, she told me everything I needed to know. She related all that had gone wrong leading up to the wedding over the past several months. The she said, "But stuff happens and you gotta go on with life—it'll work out."
That's my girl!
Heath is a good man. He loves Hope and wants to make a good life with her. He has dreams and plans for his life; knows what he would like to do and is making plans to get there. We love him and look forward to his being a part of our family. We are a strange heard, but we support each other and have fun together. That's what counts.
Hope is unique. She loves to laugh and have fun. She cracks us up all the time. We are proud of her "can do" spirit. We are proud of her commitment to remain pure for this day. Since she was little, she has decided what she wanted and then gone to get it. She is strong and has learned to be sensitive. We don't agree on everything. Brittany said the other day, "It's like you two look at each other and one is speaking Chinese and the other Korean." That's accurate, for some reason we don't communicate well, and it frustrates both of us. Nevertheless, we love each other just the same.
One thing I know. Heath is a lucky man, because Hope makes life better for the people around her. Things work. She will enjoy much laughter and success. If the axiom is true that behind every successful man there is a good woman, then Heath has a bright future. He is marrying a great girl.
A few weeks ago, I was standing in my office and hearing someone talking outside I opened the blinds. I saw Hope and Heath standing by his car talking. It was fun to watch. They were laughing and I could see in both of their faces that this simple conversation was pure joy for both of them. Hope's soul lights up when she is talking to Heath. I hope it always will.
telemicus out
ps. The wedding is at 1:00 P.M. Saturday March 7 at Mesquite Valley Christian Church, 1401 Clay Mathis, Mesquite, Texas 75181. Everyone is welcome.