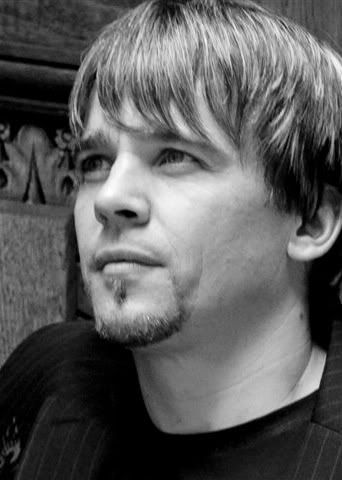 Back in the mid 70's our family lived in Kirksville, Missouri where my dad, Jonathan preached. In the trenches of ministry, it is sometimes hard to see if you are making any progress. We see challenges, we take on the opposition, we beg God for help, we walk faithfully and we wonder; Am I making any difference? But now and then, we find out that something we never expected was a big deal. Rocky Veach was a young boy when I met him. This is how it happened.
Dad sent out a mass mailing in our town offering a free Bible Correspondence Course. Out of four thousand fliers, he received eight responses. Rocky's mom was one of them. She finished the course, in time had further Bible studies, and was baptized. Rocky and his brothers began to ride the church Joy Bus to Sunday school.
One Sunday morning, Rocky missed the bus. I think he was about ten years old. He called a cab and paid with his own money for a ride to church. I remember one of the men at church saying, "We have adult members who don't want to be here bad enough to do that." He looked like most any boy I guess. He had long hair, thin build and loved being at church. So whatever happened to Rocky?
This week, with the help of a friend, I found him. Rocky was, he says, "radically" saved at the age of 18. From 1984 to 1986, Rocky attended Rhema Bible Training Center in Tulsa, Oklahoma. He also met and married his wife Bobbi, during that time. Rocky has been involved in ministry for more than twenty years. Today, Rocky Veach oversees TORCH Ministries and directs IMN, a Missions based organization dedicated to spreading the Gospel, while helping the poor and needy around the world. Rocky travels internationally, ministering in churches, conferences, and Bible Schools. Together, Rocky and Bobbi also pastor, "Connections Church" in New York's Hudson Valley.
This is what Rocky said to me.
"Please tell your father I have often reflected on the way the Lord used the Joy Bus and am very appreciative of the impact your family made on my life as a young boy.  It is amazing how passing acts of service and leadership can have eternal results, sometimes in the least likely of candidates."
We never know what the simplest act of service might mean to a person or to the world. Nice going Pop!
telemicus out