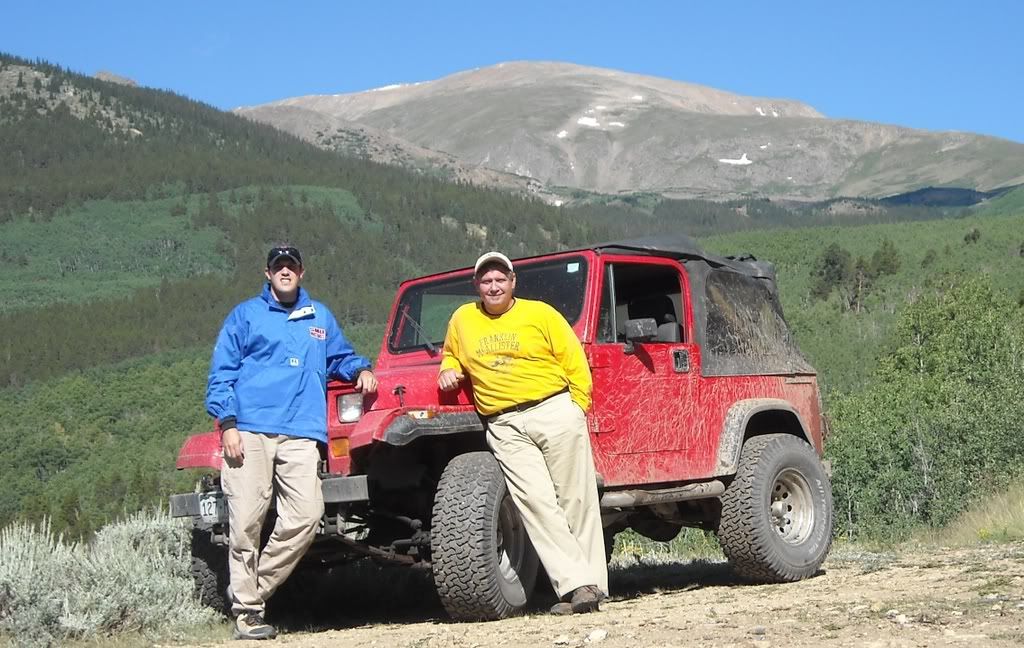 In spite of great planning, good preparation and even a good bounce from time to time, things can go from good to bad in a hurry. Last week, my brother and I took a trip back to Colorado to climb Mount Elbert.  I say back because we were there twelve years ago and we got close to the top, but didn't make it. This time, we made plans to reach the top. Elbert had other plans. 
The first two days sported clear skies, cool temps and beautiful scenery. The first night displayed a large faced moon so bright that the clouds could be seen floating like those on a Sunday school flannel board. It got cold, (in the 30s) during the night and we thought we had a camp visitor about 5:00 a.m. We stayed in the tent. But in time, the call of nature became stronger than the fear of nature and we had to step outside. 
On the second day things continued to go well and we had a great time throughout the morning playing on the mountain. But in transition from first campsite to the second, things began to turn. The jeep we borrowed malfunctioned and we were stranded for a few hours. When it came to life again, we headed back up the mountain. We parked, loaded up the packs and started hiking up. We climbed almost to tree line but couldn't find an acceptable place to camp.  
The weather began to turn and we both had an uneasy feeling about where we were. So we talked it over and decided to head back down to a lower spot to camp. We finally found a spot that we felt would work. I felt rotten and it was beginning to rain. We set the tent up, changed into dry warm clothes and modified the tent to be a bit warmer. We climbed into the sleeping bags and it was only about seven o'clock. We talked about the trip, how things had turned. We discussed what we would do if the predicted snow really came.
Our leading was to "get down off the mountain." Believing that trusting your instincts is a good course of action, we got up and started breaking down the tent and packing things up. The bad weather did arrive and we didn't get to finish our quest to stand atop of Elbert. But the following two days provided some important time for us to spend talking. The trip was more than two brothers out to prove a point to Elbert; it turned out to be a series of discussion that laid groundwork of the coming years. I'll share more about that in the coming days.  
We do plan to stand on top of Elbert, but listening to wisdom, trusting your gut, following leading, these lessons make victories that may come down the road possible. It was a good trip, but not altogether the one we planned. Elbert is not going anywhere. We will be back.  
telemicus out